Hello, Hello! I hope you had a wonderful (albeit windy and quintesentially Seattle) weekend! Over here at Coastal, we just got in a slew of super cute, super affordable (!!!) handbags and accesories from Volcom. Here's the line-up:
The first is the Volcom Grandstand Bag, $42 (told you they were inexpensive).
This is the Stealth Handbag is black. For $36, you get an awesome PU handbag with a diagonally striped wht/blk, satin lining. What I love about this bag is how you can wear the strap tucked in as a clutch, tucked in and coming out of one side as a wristlet, or worn normally. Also, I L.O.V.E. the covered pyramid studs that are barely noticeable. They make it punky-chic.
Here are the Tucker Totes, $54: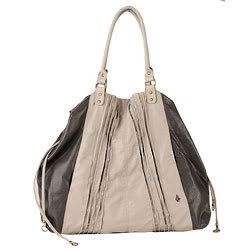 We have them in Grey and in Black. You'll be surprised how much they hold!
The Busy Bee Hobo bag, $44, is an awesome Fall bag.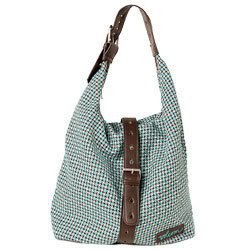 OK, I unpacked this bag , and instantly fell in love. This is the Chorus Girl handbag, $38. This uber sweet bag has a built in change purse that is connected to the inside of the bag. I don't fully understand the "Chorus Girl" part of the name, but it definately has a 1930's styling about it.
This is the big Stealth tote bag. For $48, you get this lipstick red wonder. It has the same details the Stealth handbag has. The same satin, striped liner, the same inconspicuous pyramid studs, and the same shiny PU, but it's BIG!!
For all you Vcological lovers, this is the Birdie totebag. It's made of recycled material, and makes a great solution to "paper or plastic?".
Volcom also has super cute bangles this Fall:
$24 for a set of 10. Mix 'em, match 'em, share 'em.
This scarf confused me at first, but I was just scared of it's amazing possibilities: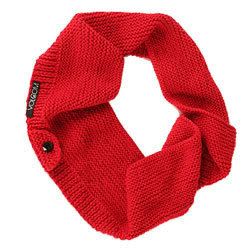 The Button Down scarf, $32, is super versatile. It can be worm as a hood, or doubled over as a scarf. With the loop shape, you'll never be feeling around for the other end of your scarf while the wind is a blowin'!
So, there ya have it! Get in here and try these beauties on!!!
See you soon!